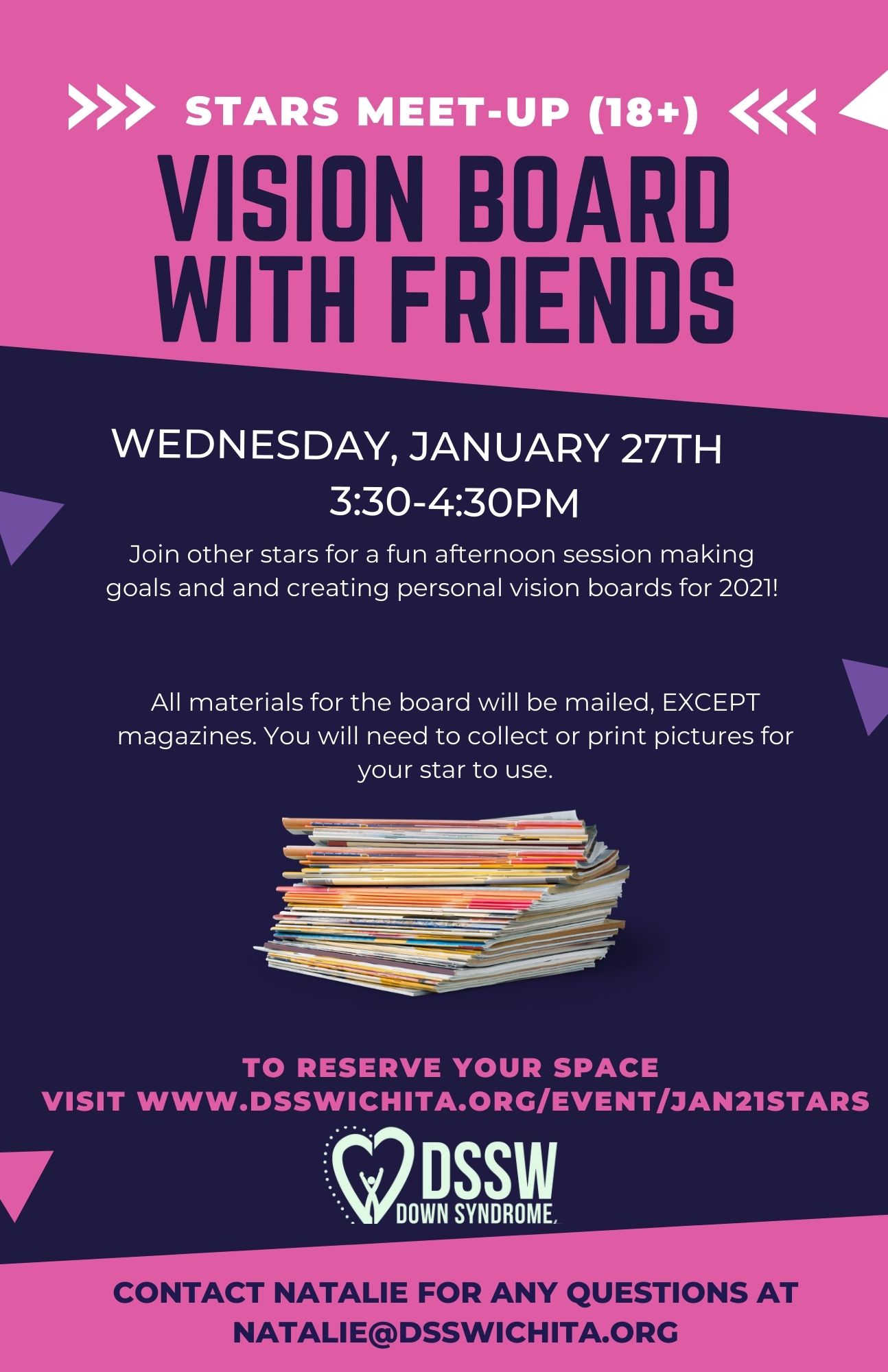 Join other stars for a fun afternoon session making goals and and creating personal vision boards for 2021!
We will mail all of the supplies to participants EXCEPT magazine clippings. You will need to print off or find magazines to complete the vision boards.
Please sign up by January 24th to receive materials in time.